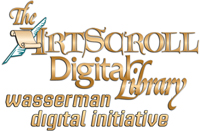 FREE DOWNLOAD - ENTIRE ARTSCROLL DIGITAL LIBRARY!
For a limited time, you can access a Free 30-Day Subscription of the Entire ArtScroll Digital Library!
This will allow you to download ALL books in the ArtScroll digital Library for free.
Please follow these instructions to redeem:
1) Download the ArtScroll App from the Apple AppStore or Google Play Store


2) Open the app and tap on Menu > Store > Digital Library Subscriptions



3) Select either the Monthly or Yearly Subscription to start your 30 Day Free Trial!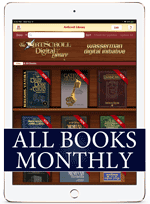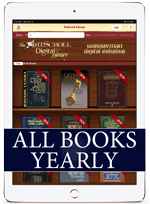 Subscription Policy: No commitment. Cancel anytime at least a day before each renewal date. Plan automatically renews until cancelled. After your free 30-day trial period, you will be automatically billed for the subscription that you signed up for.
4) Once successfully signed up, all the volumes will be available to download from Menu > Store > My Volumes
We encourage you to read our Quick-Start Guide to familiarize yourself with the basics of the app! You can view it here:
ArtScroll App Quick-Start Guide