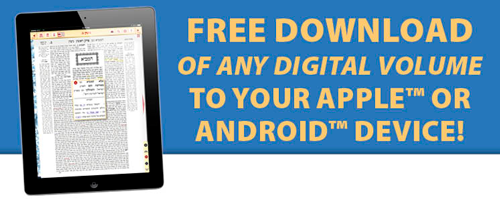 During these challenging times - as many parents and children are home seeking to take advantage of this opportunity to study Torah - we are privileged to offer you a free download of any single volume of the Schottenstein Edition of the Hebrew or English Talmud or the Schottenstein Edition Mishnah Elucidated.
It is our hope that you will be able to use this opportunity to study Daf Yomi, to help your children with the Mesechta that they are studying in School, to begin a short Mesechta and finish in time for Erev Pesach and make a siyum for the siyum Bechorim, or to undertake the study of a Mesechta you never before mastered.
May the zechus of Torah study be source of merit for you and yours, may we all be healthy and well, and may Hashem bring a speedy end to this epidemic and all illness.
To redeem your free volume, please follow these instructions:
1) Download the ArtScroll Digital Library from the AppStore/Google Play Store on your device. If you are viewing this on your mobile device, simply use the links below!
On an Apple device tap here: https://apps.apple.com/us/app/artscroll-digital-library/id536661409
On Android tap here: https://play.google.com/store/apps/details?id=com.artscroll.digitallibrary
2) Once installed, go to the Store page within the app (Menu > Store), where you will see that you are eligible for a free volume.
- If you have previously linked your device to your ArtScroll.com account, all you need to do is tap on "Get 1 Free", and you can then select the free volume of your choice!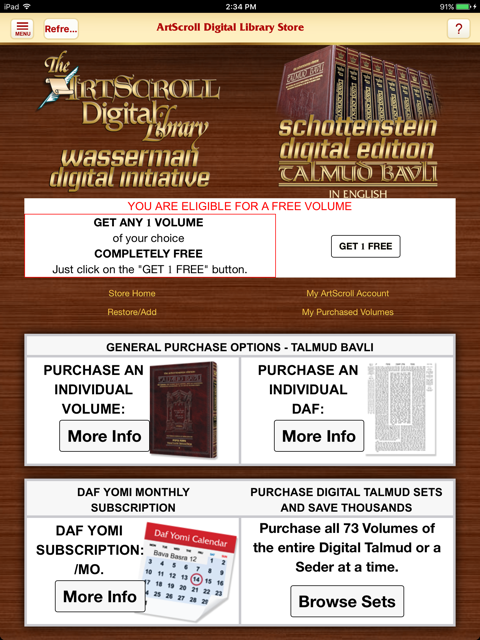 - If you have not previously linked your ArtScroll.com account, then you will need to register your device with us. To do so, please tap on "Register".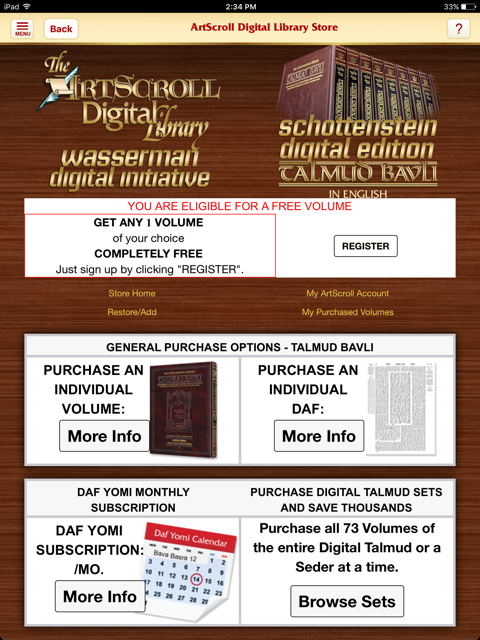 Type in your email address, select "No, I am a new customer", and tap on "Register".
Fill in the required information, and tap "Register".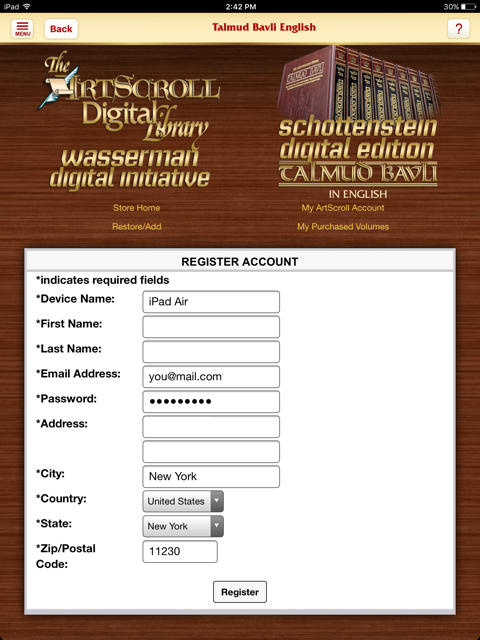 Once you have successfully registered, tap on Continue to select the free volume of your choice!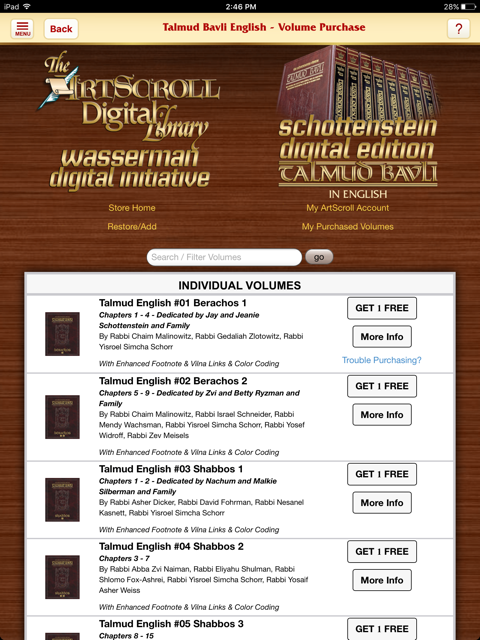 We encourage you to read our Quick-Start Guide to familiarize yourself with the basics of the app! You can view it here: ArtScroll App Quick-Start Guide