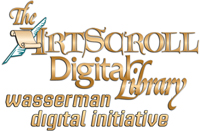 **IOS 10 Bugs - RESOLVED - Alefs Look Like a Ches (chet) or A parenthesis )
The custom fonts used by the ArtScroll Digital Library and The Wasserman Siddur app - break when you upgrade to IOS 10.
Any Alef with a Patach will look like a Ches or Sometimes a parenthesis.
A fix was just approved by apple at 9:00pm eastern time on 9/20/2016
It may take a while for the new version to hit your app store.
You are looking for Version 4.03
PS - The Ipad Font Enlargement issue is still not resolved