Here are some tips for the basic usage of the new Tanach in the Artscroll Digital Library app.
To scroll through the Tanach, you can choose to go left-to-right, or up-and-down. To learn how to set your preference, please see: Scrolling Options.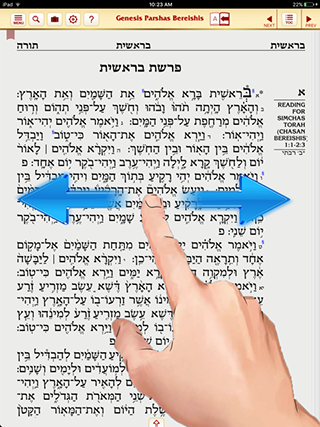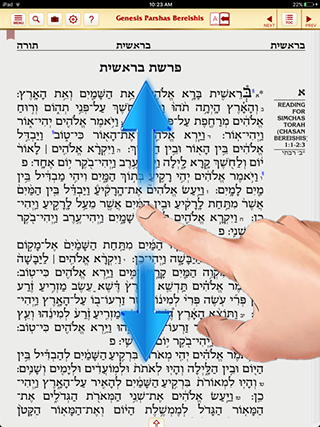 To advance through the Tanach sections, use the "Next" and "Previous" buttons: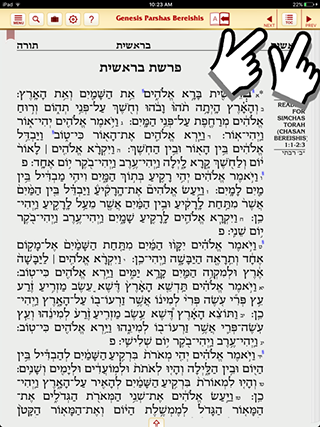 You can easily skip to another Chapter or Parsha via the Table of Contents (TOC) button: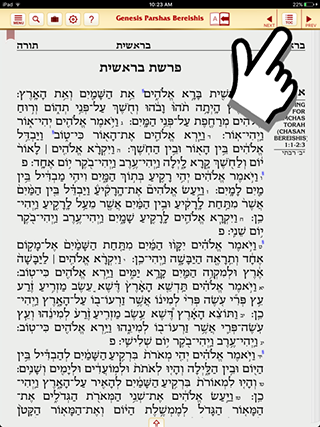 You can choose to have the Torah sections displayed by Parsha or by Chapter:
There are three viewing options, the Hebrew side, the English Translation side, and the Split Page view.
You can switch views using the "Book" button: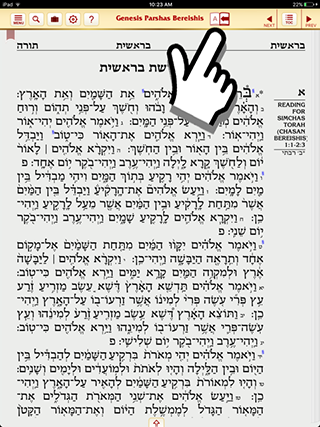 To access the Split Page view, you must rotate your device so the "Split" button appears: