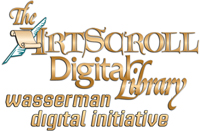 Creating an Artscroll.com account
There are many perks in creating an Artscroll.com account:
1) Seamlessly access your purchases across all platforms (Apple, Android, etc).
2) Receive discounts for previously purchased volumes.
3) Purchase content directly through the website (even from your computer!) and have them show up on your device!
3) And more...!
To create you account, simply click on the following link and you will be taken to Artscroll.com: Create an Artscroll.com Account.