Here are some tips for the basic usage of the new Siddur in the Artscroll Digital Library app.
To scroll through the Siddur, you can choose to go left-to-right, or up-and-down. To learn how to set your preference, please see: Scrolling Options.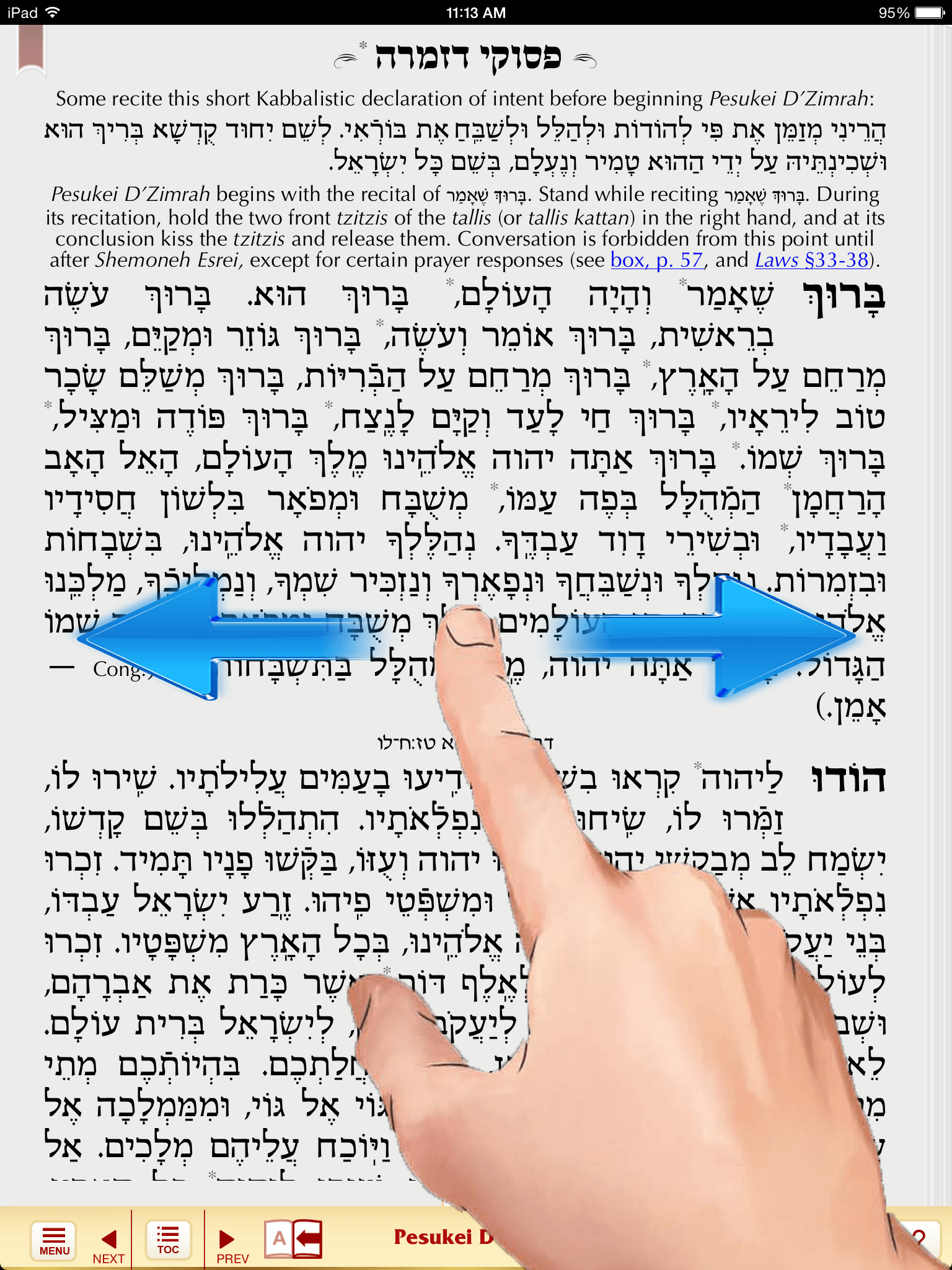 To advance through the Siddur sections, use the "Next" and "Previous" buttons: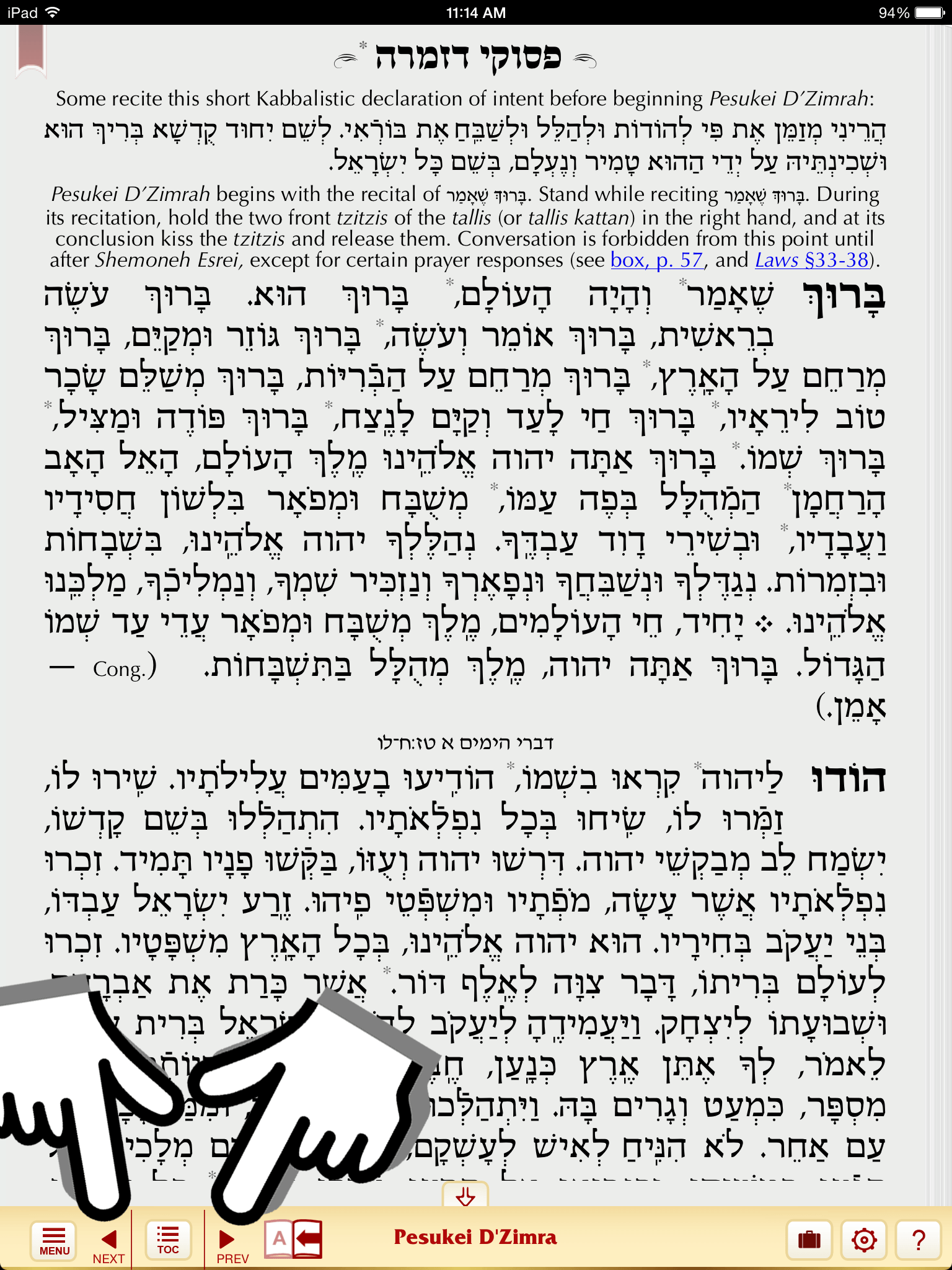 You can easily skip to another section via the Table of Contents (TOC) button: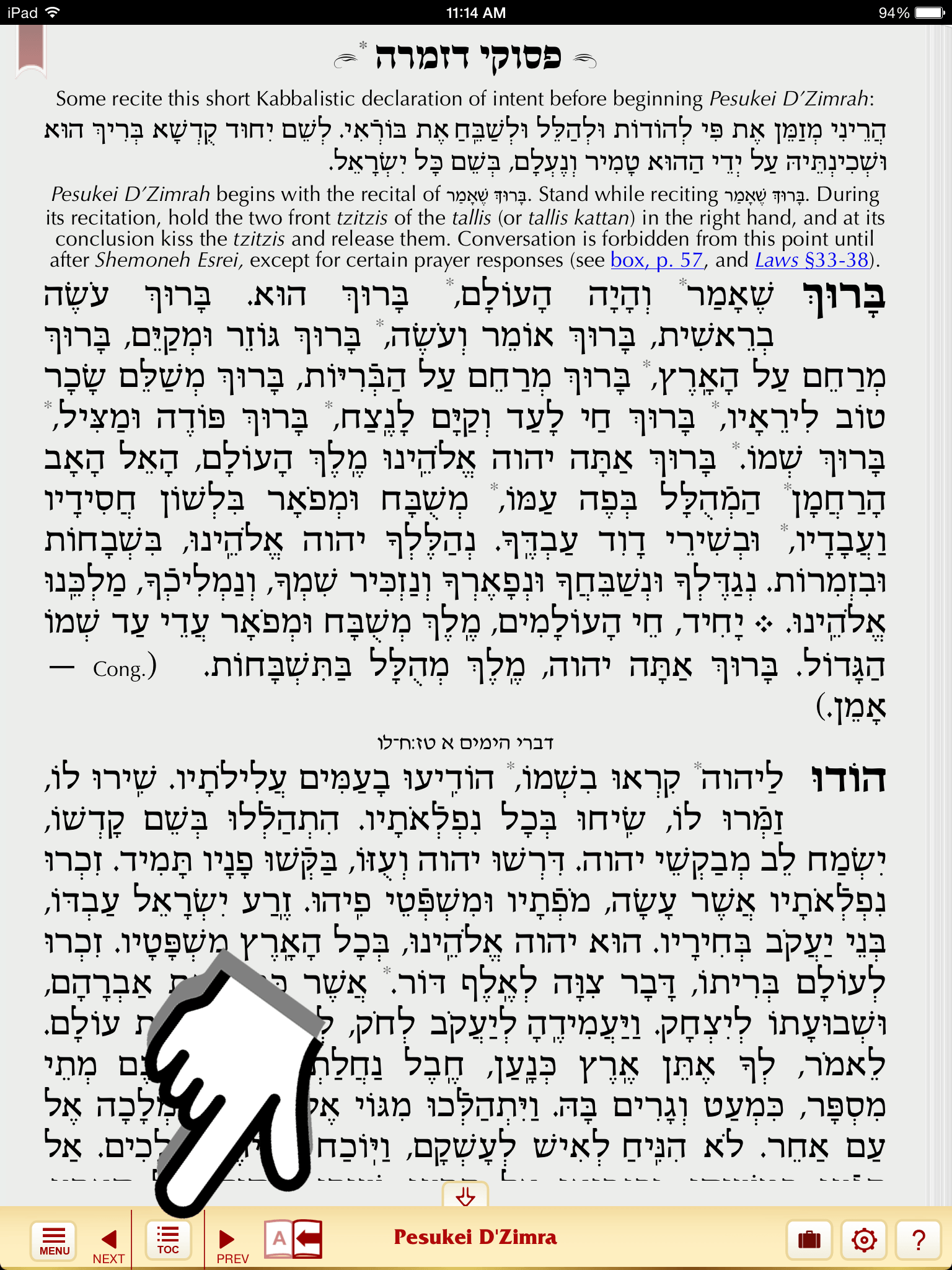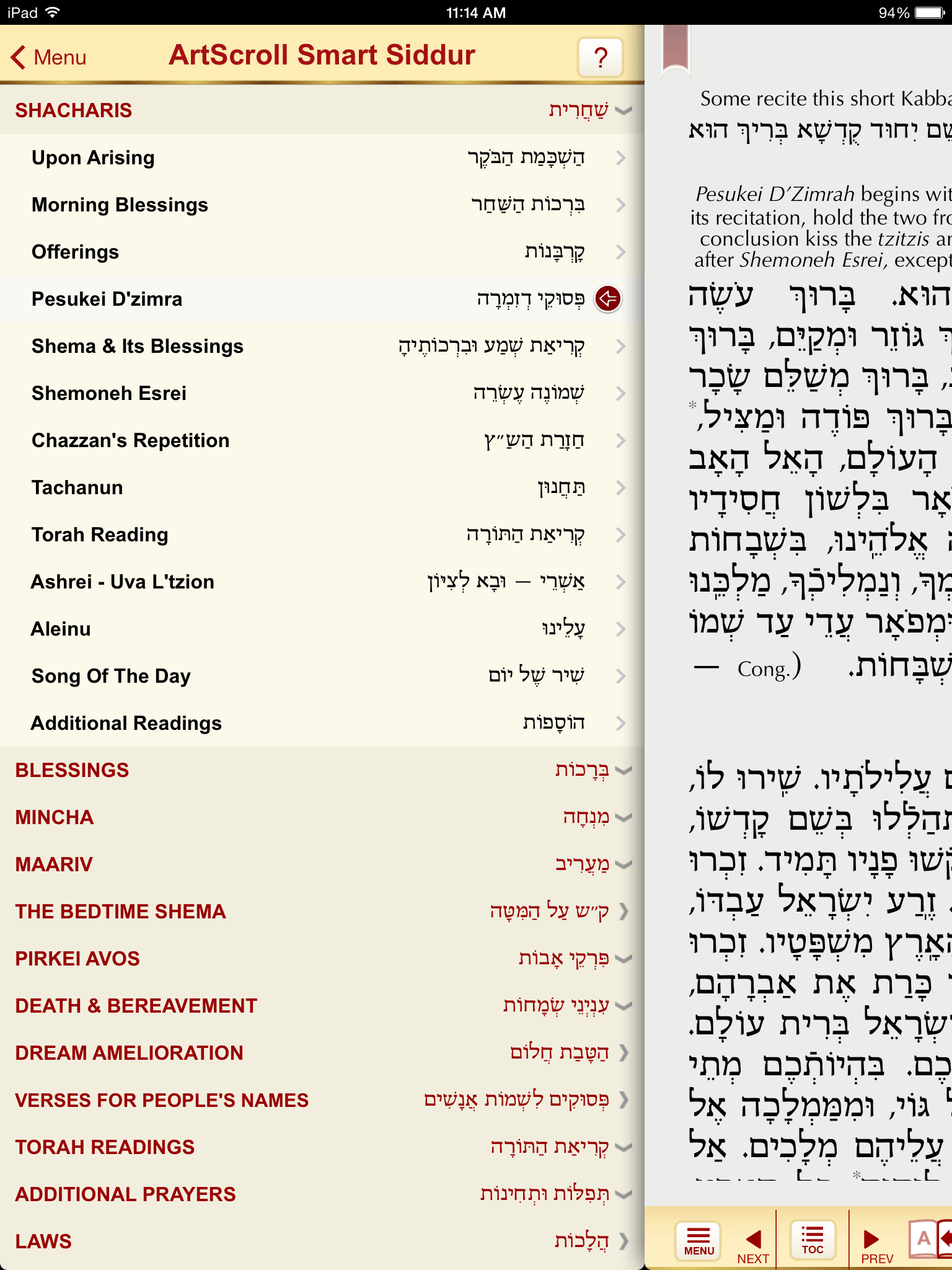 There are three viewing options, the Hebrew side, the English Translation side, and the Split Page view.
You can switch views using the "Book" button: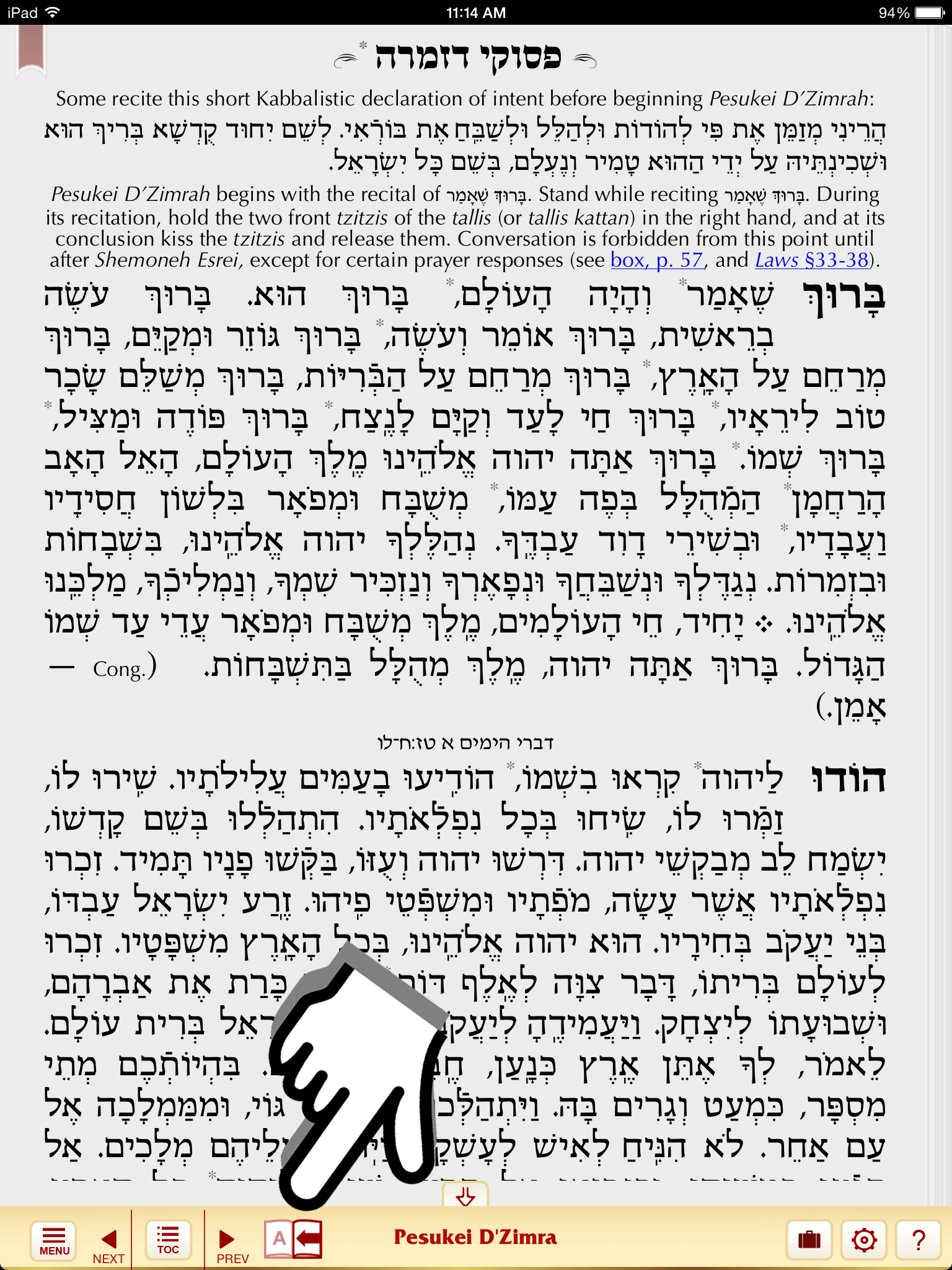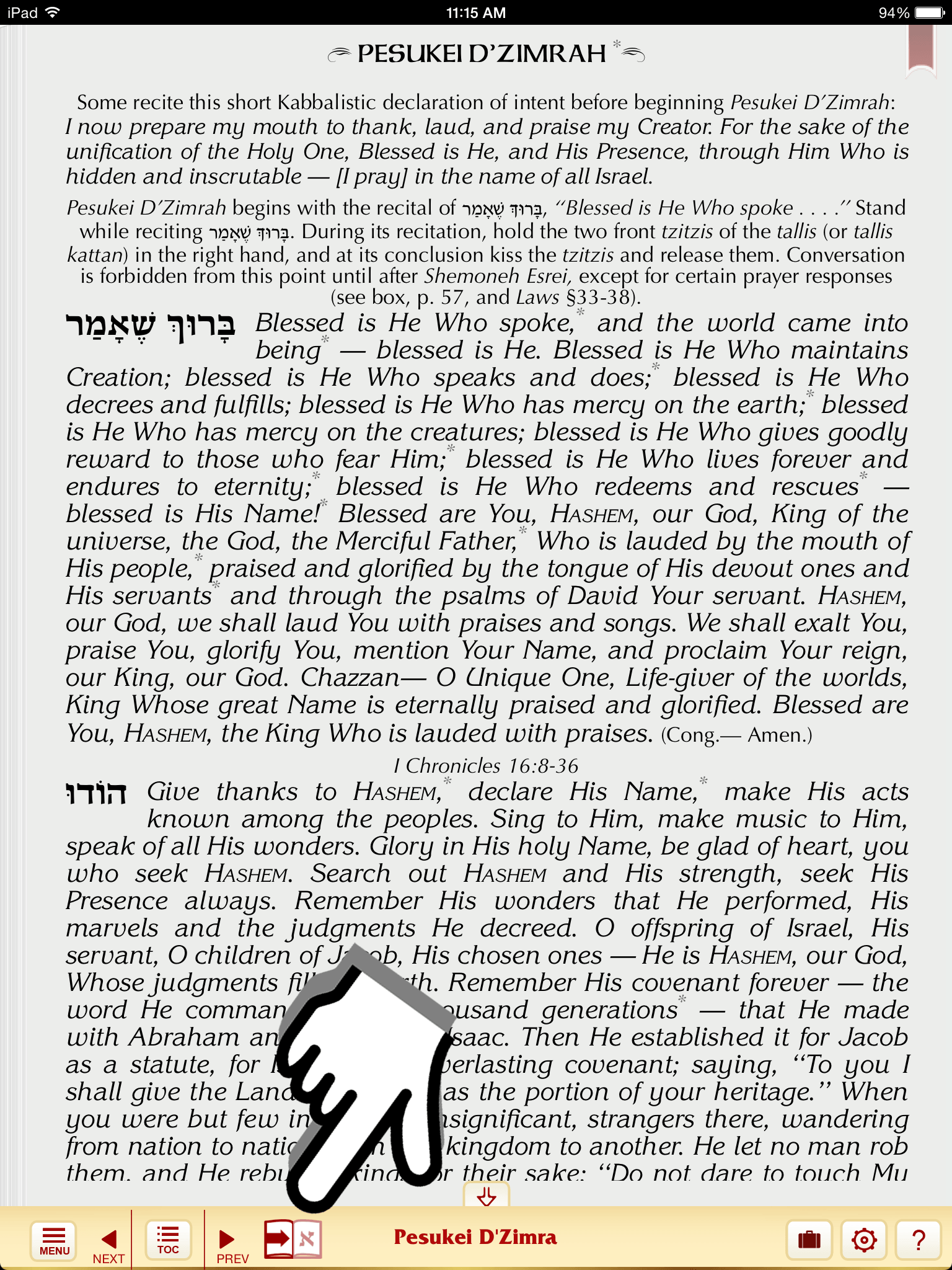 To access the Split Page view, you must rotate your device so the "Split" button appears: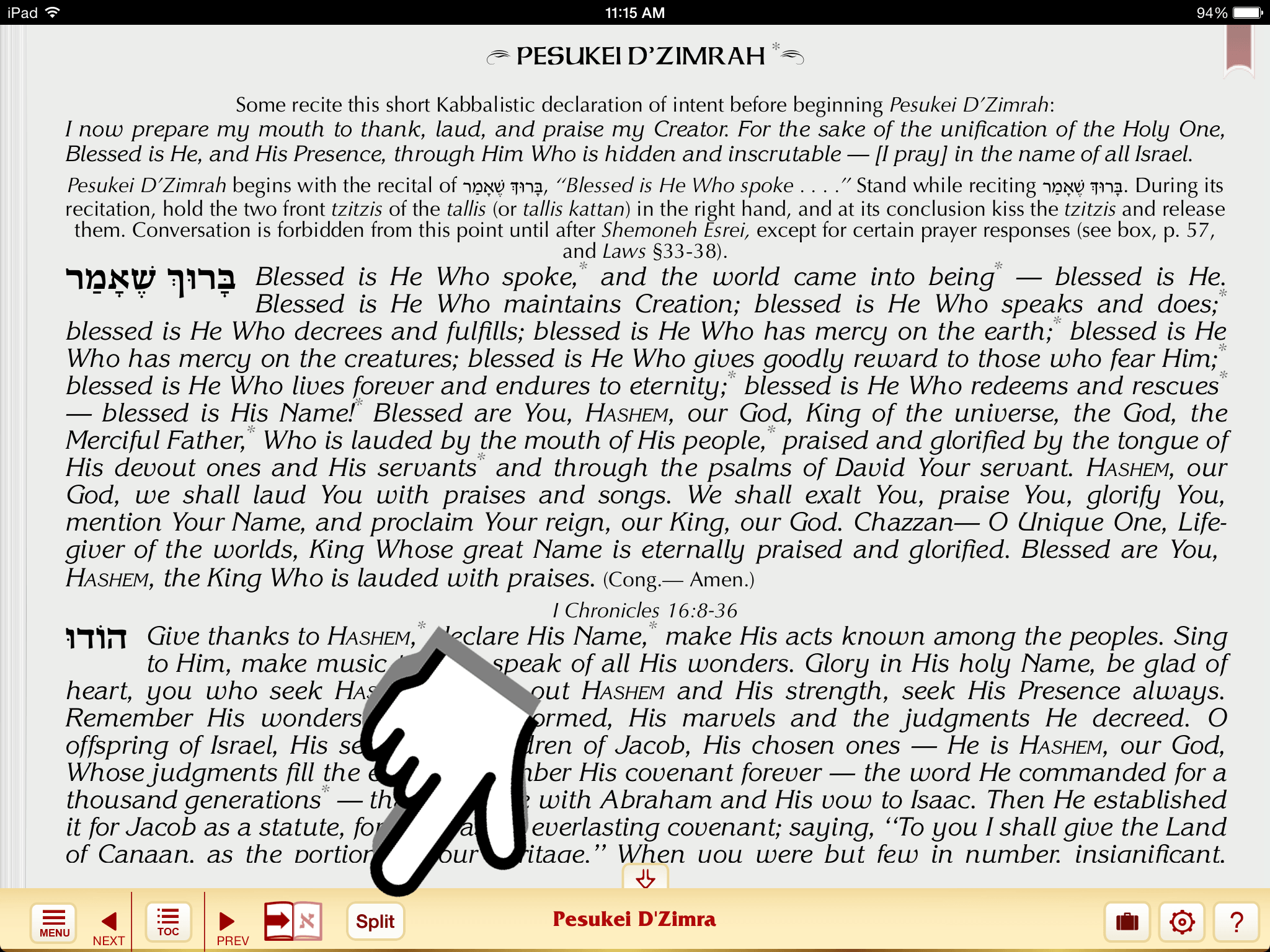 We also added in a quick "Go-To-Siddur" button that allows you to go straight to the Siddur from any other books/seforim you have open, without having to go through the library: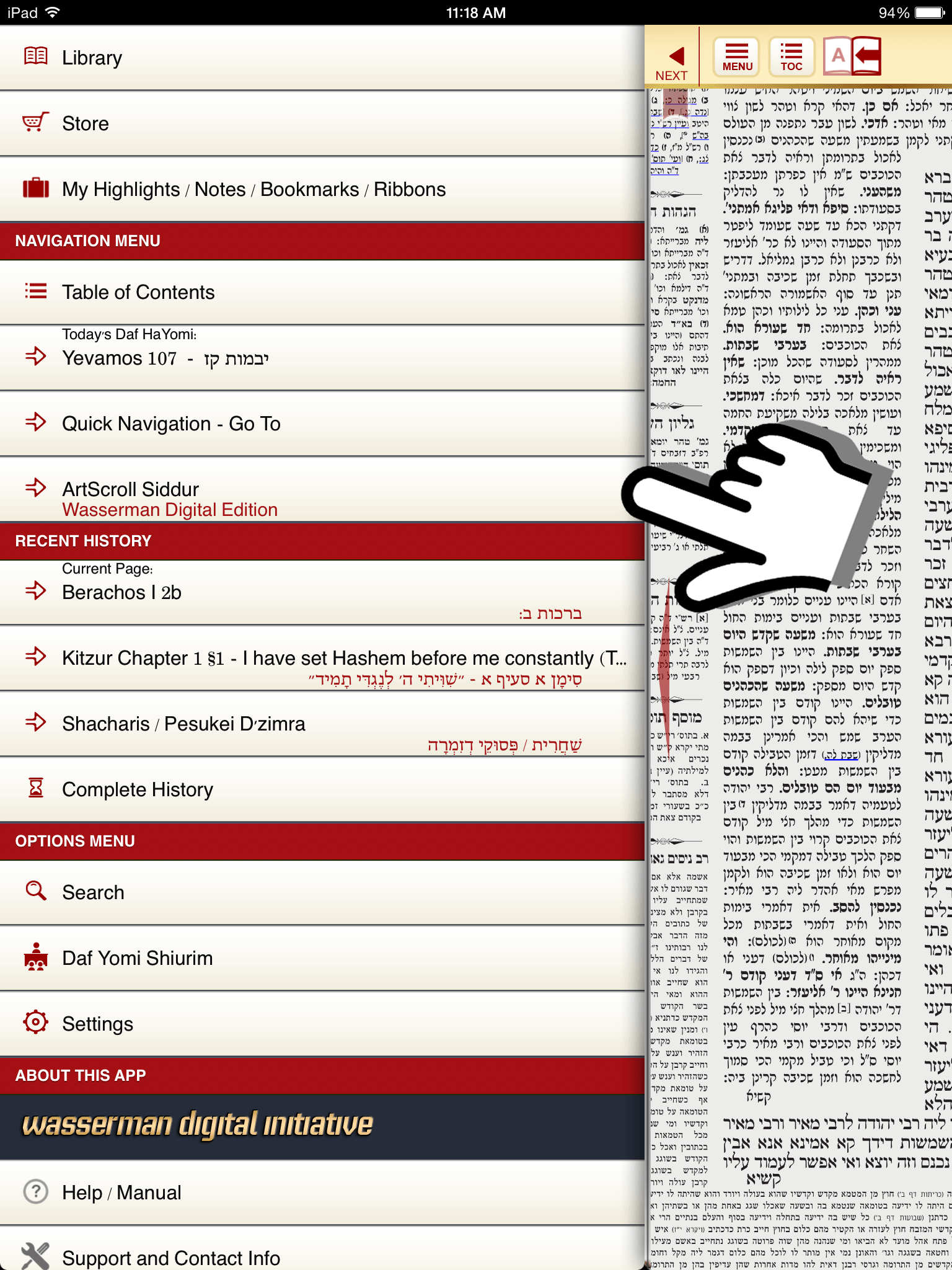 Check out our new Siddur menu, with all the new features we have added for the Siddur. For a brief overview of these features, please see: A Quick Siddur Overview.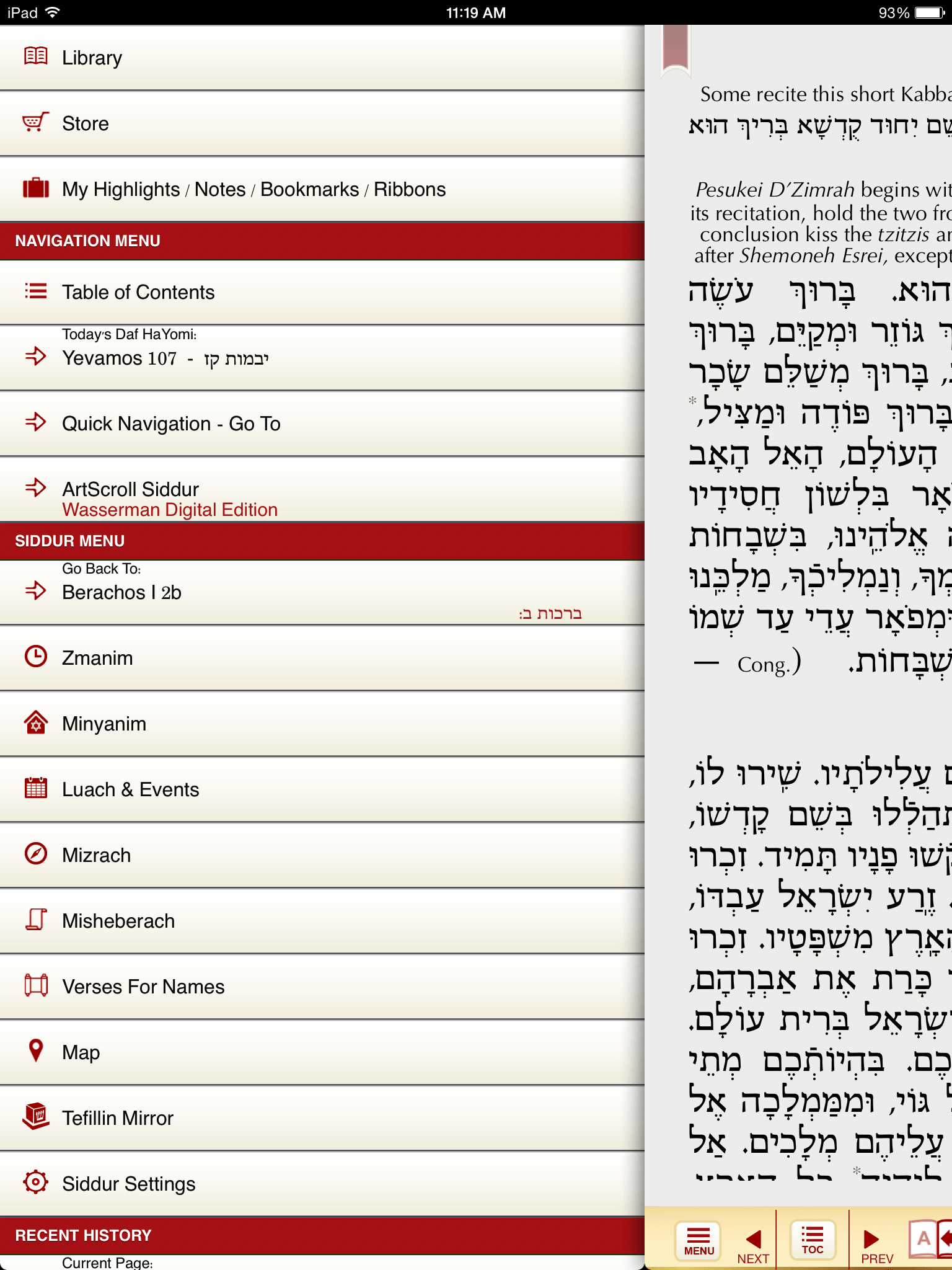 To view and change your settings, tap on the "gear" button. To learn more about all the Siddur settings, please see: Siddur Settings.